WHO WE ARE
The DIAL team includes scientists, engineers, hackers, clinicians, artists, and innovators – united by our interest in leveraging the ever-expanding diabetes data ecosystem for the benefit of the diabetes community. Meet some of the team: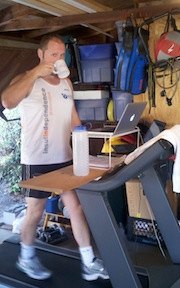 Nate Heintzman, PhD
Director, D.I.A.L.
Assistant Professor, UCSD Department of Medicine
Divisions of Biomedical Informatics, Endocrinology & Metabolism
California Institute for Telecommunications & Information Technology
I "formally" joined the diabetes community in 2005, when I helped my great friend (and diabetes visionary) Peter Nerothin launch a non-profit organization dedicated to recreation and fitness for people with diabetes. At the time, I was a graduate student studying epigenetics and genomics in cancer, so becoming immersed in the active diabetes community was a rewarding complement to many long days and nights in the lab. By the time I finished my PhD in 2007, that little diabetes organization had started to take off, and since then, Insulindependence has become the nation's largest diabetes and exercise outreach organization. And along the way, it gave new purpose to my life and ignited in me a passion to make my research career matter on a personal level. When I had the opportunity to redirect my field of study to diabetes in 2011, I jumped at the chance. My years with Insulindependence have brought me the greatest friends and colleagues that anyone could ever hope for, and I am honored to have a shot at making a difference in diabetes with my scientific training. When I'm not on campus at Calit2 or the supercomputer center, I can often be found walking and working on my treadmill desk, where I manage to log a few miles a day even in the depths of San Diego winter (my distance record is 15 miles, courtesy of a particularly long grant proposal). I also enjoy surfing, running, and jamming with my band at diabetes fundraisers.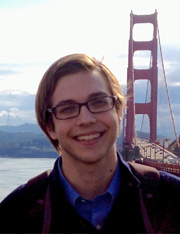 Daniel Browne
Research Associate, Department of Biological Sciences
University of Mary Washington
I am currently an undergraduate biology major at the University of Mary Washington in Fredericksburg, Virginia. At UMW, I became involved in research regarding the effects of environmental pollutants on zebrafish gene expression, and later soil nematode diversity and introductory biology education, using nematodes as a model. I was diagnosed with Type-1 Diabetes at age 10, and after years of trying not to think about diabetes too much, I came to diabetes research through UCSD's iDASH summer internship in 2013 with Nate and DIAL, where I examined relationships between genotype and blood glucose dynamics. .The diabetes research community has been welcoming to me, and I plan to continue working in the field after I graduate until there's no need for the field to exist anymore. Also after graduation I plan to train my own diabetic alert dog, whom will be called Cozmo, after my very first insulin pump. When not studying or dreaming of Cozmo, I enjoy playing the drums, cooking delicious meals, hiking the beautiful Blue Ridge, and pick-up chess.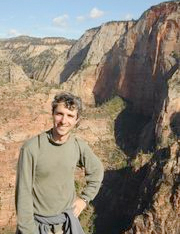 Claudiu Farcas, PhD
Project Scientist, California Institute for Telecommunications & Information Technology
My research interests include software engineering for embedded and large-scale distributed systems, virtual execution environments, portable real-time components, programming languages, networking, and Web technologies. I lead the architecture and development efforts of several cyber-infrastructures for delivering computational services related to data analysis, data integration, security and privacy technologies. When not in the office, you'll find me photographing wildlife and exploring the great outdoors of the southwest.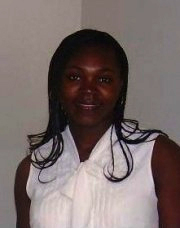 Stephanie F. Feupe, MS
Research Analyst, UCSD Department of Medicine Division of Biomedical Informatics
I received my Masters degree in bioinformatics and medical informatics from San Diego State University. My research interests are Translational Bioinformatics; Data integration, analysis and visualization; NLP; Predictive models and approach. My contributions to the DIAL team include integration, visualization, and analysis of multimodal data from the DMITRI study. In my spare time, I like to read novels, volunteer, walk, sing, dance, and sleep, whichever is appropriate at the time.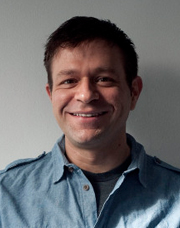 Doug Kanter
Founder, Databetes
Masters candidate, Interactive Telecommunications Program (ITP), New York University
I have been living with type-1 diabetes for over 26 years. I am currently studying interaction design and data visualization at NYU's ITP. I have been applying this design focus to Databetes, a software project I founded. I am interested in designing an improved user experience for patients with diabetes that provides enhanced self-management support. I believe a data-driven approach will help patients live a healthier life. To test this belief, I completed a year long Quantified Self project on myself. For all of 2012, I kept track of all the factors that influenced my diabetes control and had the healthiest year of my life.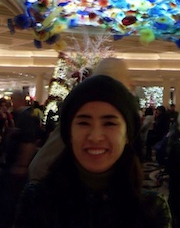 Hyeoneui Kim, RN, MPH, PhD
Assistant Professor, UCSD Department of Medicine
Division of Biomedical Informatics
I received my PhD in Health Informatics from University of Minnesota at Twin Cities, and I also hold degrees in nursing and public health. My research interests are in standardized data representation, data integration and harmonization, consumer health informatics, and clinical decision support system. As far as outdoor activities, I enjoy a short walk on the beach. I also like dancing, music, drawing, cooking, and playing Xbox. I'm working with the DIAL team to develop common data models for the multimodal data generated from DMITRI and other studies.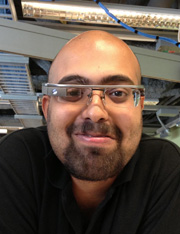 Subrai Pai
Masters Student, Contextual Computing Group
Georgia Institute of Technology
I am currently a final year Masters student in Computer Science at Georgia Institute of Technology, specializing in Human Computer Interaction. I have been a part of the Contextual Computing Group under Dr. Thad Starner since 2012. I love to experiment with new technology, and try to see how it can make our lives better. My research interest lies at the intersection of Human Computer Interaction, Wearable Computing and Ubiquitous Computing. Prior to coming to Georgia Tech, I completed my Bachelors in Computer Engineering from the University of Mumbai in India.
My association with Diabetes Research started in my first year at Tech, where I was a part of a team headed by Dr. Nate Heintzman and Dr. Thad Starner to find patterns in the DMITRI dataset. This work continued in the Summer of 2013, when I interned at UC - San Diego and Dexcom Inc. And I plan to continue this work, till Diabetes is not cured.
In my spare time, I love to read books, watch movies and play sports. I am a diehard soccer fan, and I am in the process of gathering my own collections of some of the best movies of the past decade.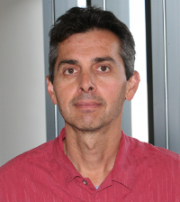 Paul Rodriguez, PhD
Research Programmer Analyst, UCSD Predictive Analytics Center of Excellence, San Diego Supercomputer Center
I received my PhD in Cognitive Science at University of California, San Diego (UCSD) in 1999. I spent several years doing research in neural network modeling, dynamical systems simulations, time series analysis, and statistical methods for analysis and predictions in fMRI data. I have more recently worked in data mining for health care fraud identification, and optimization of data intensive network flow models. I'm currently exploring various models for blood glucose prediction using data from the DMITRI pilot study.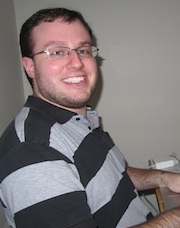 Michael Tyler
Student Research Associate, Computer Science & Cognitive Science, Carnegie Mellon University
Diabetes has always played an important role in my life. My grandmother was diagnosed with type 1 diabetes as a very young child. Unfortunately, she passed away due to the disease at the age of 36, so I never had the opportunity to meet her. My mother was recently diagnosed with type 2 diabetes. As a student currently attending Carnegie Mellon University in Pittsburgh, studying Computer Science and Cognitive Science, it is my passion to do all I can to prevent and cure the disease using my research skills. In the summer of 2012, I was given the exciting opportunity to become part of the diabetes community by attending the University of California, San Diego's iDASH summer internship program. At UCSD, I was finally able to participate in diabetes research. Since then, my research has been accepted at the Diabetes Technology Society conference in Maryland, and Advanced Technologies & Treatments for Diabetes in Paris. When not studying at CMU, I enjoy serving as the Ambassador of CMU's anime club, going to the theatre with friends, and playing video games.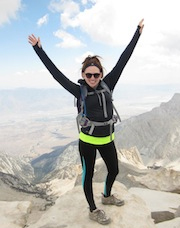 Rebecca Walker
Research Associate, UCSD Division of Biomedical Informatics
I received my BS in Genetics with a minor in Mathematics at University of California, Davis in 2012. I spent two of my undergraduate years at the UC Davis Genome Center where I worked on lettuce genomics and disease resistance. Lettuce wasn't too terrible (because you don't feel that bad killing it), although my main interest is in biomedical research. I left cow town and moved to San Diego where I am a research associate in the division of Biomedical Informatics at University of California, San Diego. In my free time I enjoy running, hiking, and baking gourmet cupcakes. I am very excited to be working with the DIAL team on the DMITRI project.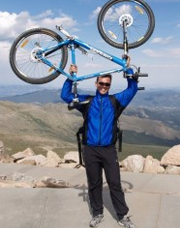 Jochen Wendel, PhD
Data Scientist, CU Boulder Department of Geography
I was diagnosed with Type 1 diabetes 17 years ago at the age of 14. I am currently finishing up my PhD at CU Boulder in Geography. My research interest focuses around the integration of geo-technology with medical devices, as well as health data technology and data integration in general. In 2012, I started GlucoMap, a research project for integrating diabetes and exercise data with geo-location data. My goal is to build an application that would give suggestions of the optimal insulin profile based on previous captured data and geographic location. This project started in my free time and now became my major research project. In my free time I enjoy mountain biking and skiing as well as trying out new fitness gadgets. I already collected over 2000 miles of geo-located diabetes data while enjoying the beautiful Colorado Mountains. I am honored to join the DIAL team and to work on current challenges in diabetes research.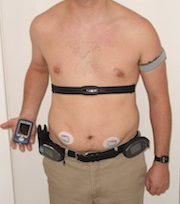 Patient Zero
Data Beta-tester Extraordinaire
How many devices is too many? In the not-too-distant future, it's likely that the clothing you wear every day will sense your heart rate, temperature, physical activity, and more. In the meantime, we are learning about how these variables impact blood glucose dynamics in the real world with help from heroes like Patient Zero who track their health Quantified Self-style. The DMITRI pilot study employed all the devices you see here (and a sleep monitor, not pictured) to continuously measure numerous physiologic signals for a group of active people with type 1 diabetes. The DIAL team is grateful that these PWDs graciously wore these devices for several days each, while documenting their meals and snacks photographically. Their efforts generated a wealth of data that we are analyzing to better understand how diabetes works in the individual – one individual at a time.
DIAL Alumni include…
Bryant Chen, UCLA Computer Science Graduate Program
Tushar Dave, MS
Patrick Frias, University of Arizona
Tyler Walsh, UCSB
Cory White, UCSD Bioinformatics Graduate Program